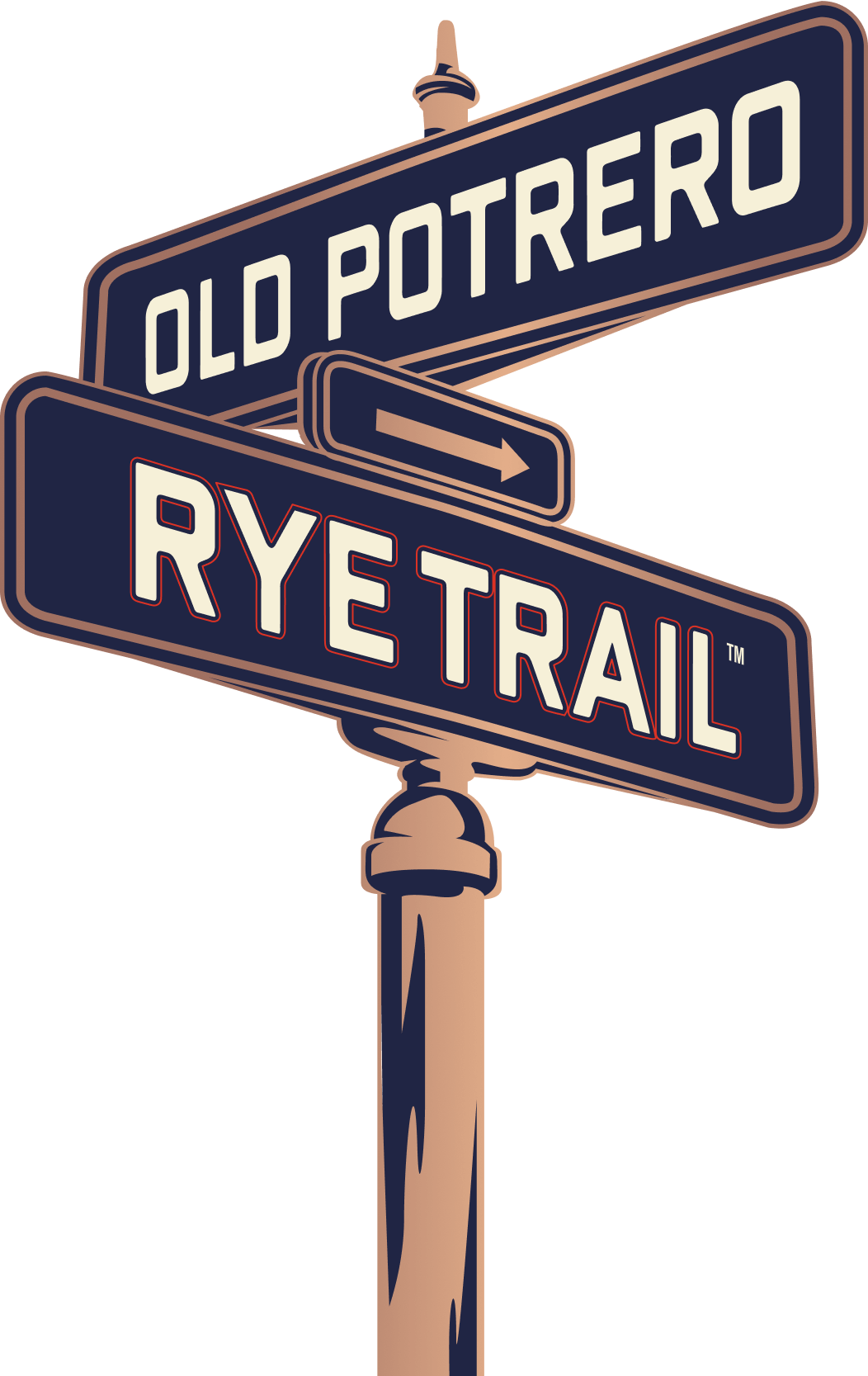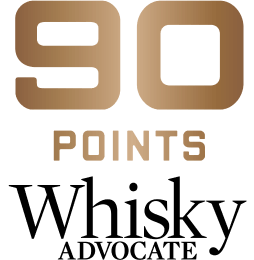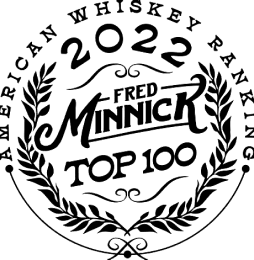 Win 2 Platinum Experience Tickets To Bottlerock Napa Valley + Weekly Giveaways

Straight rye whiskey since 1993, served at the most iconic venues in San Francisco.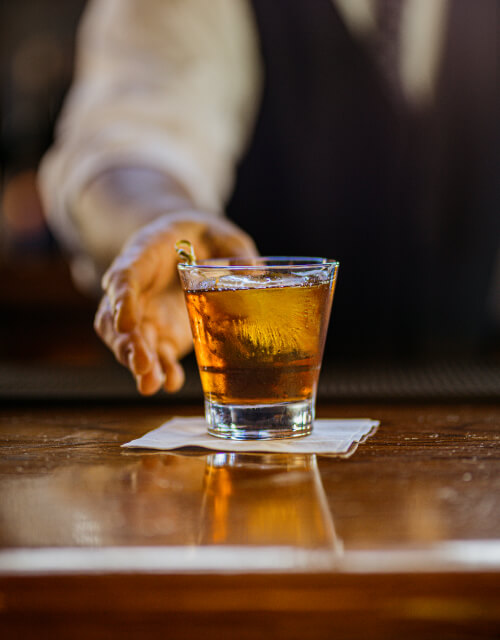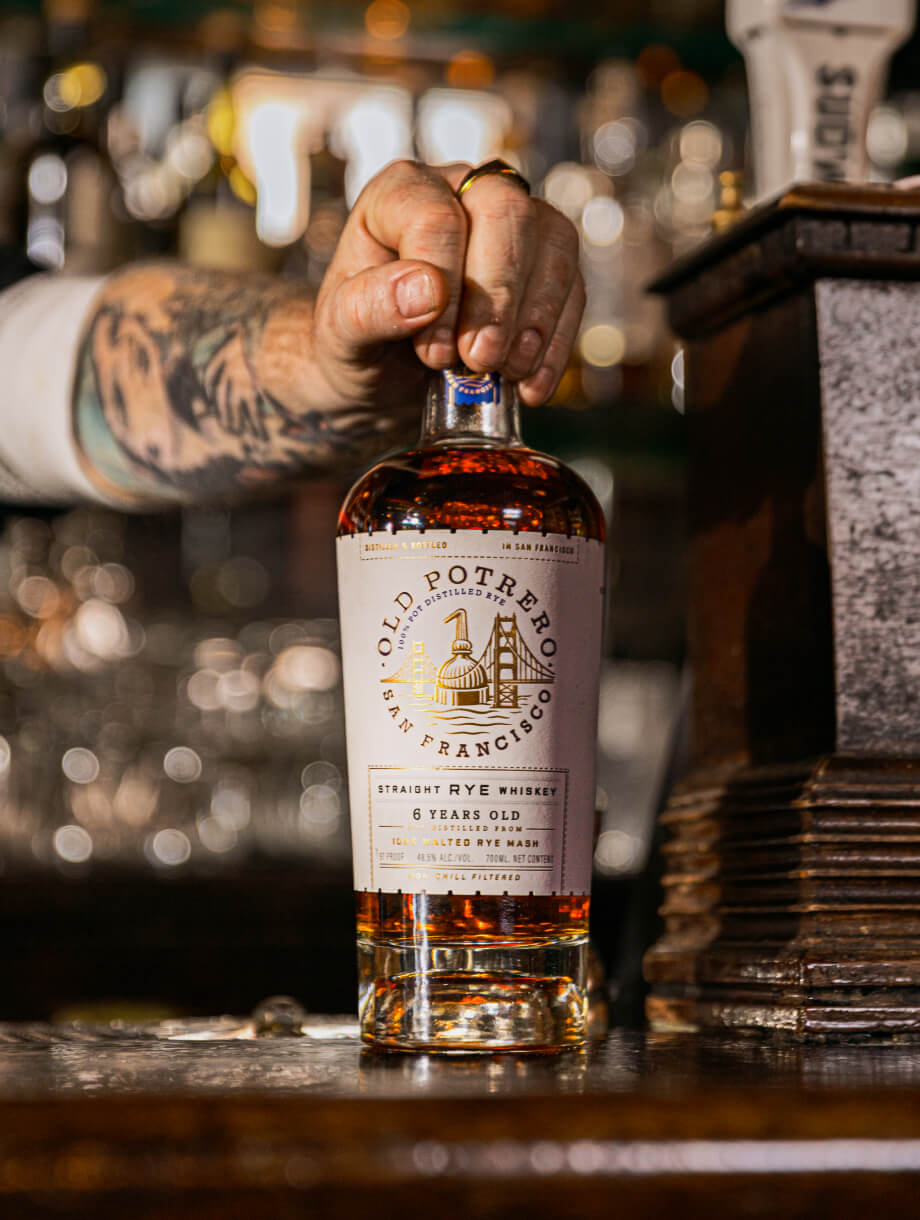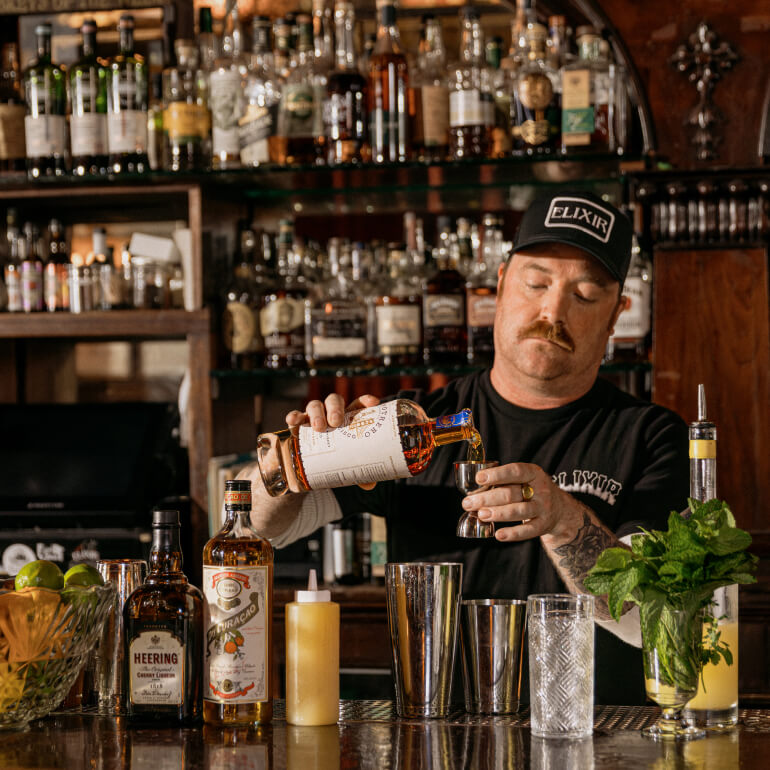 Old Potrero Rye Whiskey is a bold homage to the original artisanal whiskies of America, a testament to the power of the pioneering spirit and the celebrated return of pot-distilled whiskey in the United States. Founded in San Francisco, Old Potrero is more than just a drink, it's a revelation and the elevation of a timeless spirit. Enjoy it straight-up or in a craft cocktail inspired by San Francisco's unique neighborhoods.
Savor

the Spirit, Join the Journey.
Share to Win
Weekly Prizes:
$50 credit for your favorite ride share app or Old Potrero swag
Grand Prize:
2 Platinum Experience Tickets to BottleRock Napa Valley, including accommodations, artist meet & greets, exclusive viewing areas, and more. Prize valued at $8,400
How to Enter:
1) Download the flyer from the landing page OR repost from Old Potrero's Instagram account to spread the word.
2) Tag @oldpotrero in your post.
3) Use the dedicated hashtag: #ryetrail
Bonus Entries:
Each additional share earns one extra point toward the grand prize.
Winner Selection:
Weekly winners will be chosen randomly. The user who accumulates the most points will have an increased chance of winning the Grand Prize.
Read the Official Rules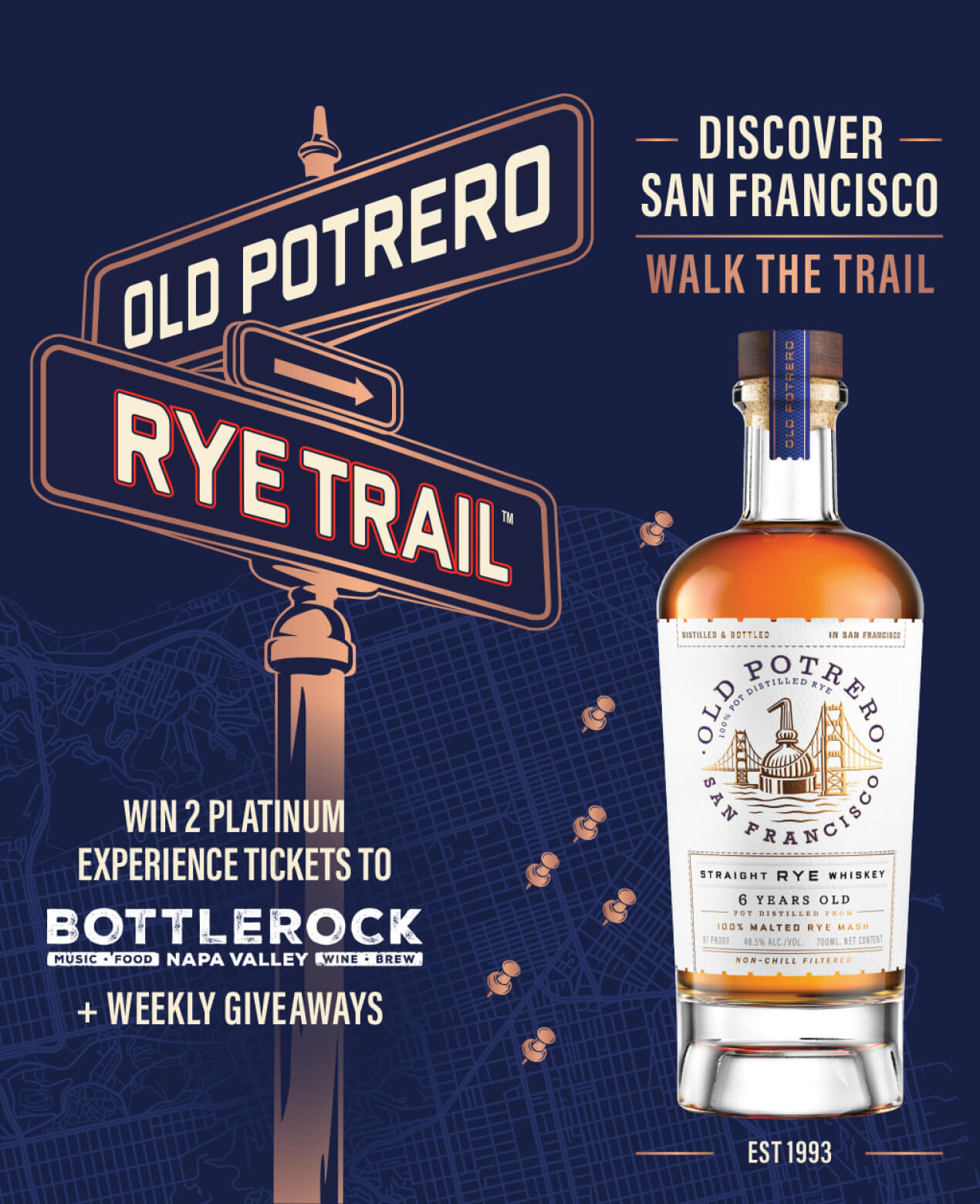 Right-click image to download or
Save to Your Device
Welcome


to the
Old Potrero
Rye Trail™
Welcome


to the
Old Potrero
Rye Trail™

Indulge in the city's most exquisite cocktails, expertly handcrafted with the timeless Old Potrero Rye Whiskey, passionately perfected by our esteemed Master Distiller over the past three decades.

Join us in celebrating the artisanal spirit of San Francisco by highlighting the rich history of Bay Area culture through curated barrel aged spirits at select locations.
Experience the untold stories of craft spirits.
Explore legendary bars and restaurants.
Beacon Grand Hotel
450 Powell St, San Francisco, CA 94102
Open Monday - Sunday
Boulevard
1 Mission St, San Francisco, CA 94105
Open Tuesday - Saturday
Comstock Saloon
155 Columbus Ave, San Francisco, CA 94133
Open Tuesday - Saturday
Dirty Habit
12 4th St, San Francisco, CA 94103
Open Monday - Sunday
District San Francisco
216 Townsend St, San Francisco, CA 94107
Open Monday - Saturday
Dogpatch Saloon
2496 3rd St, San Francisco, CA 94107
Open Monday - Sunday
Elixir
3200 16th St, San Francisco, CA 94103
Open Monday - Sunday
Heartwood SF
531 Commercial St, San Francisco, CA 94111
Open Monday - Saturday
Hi Dive Bar
28 Pier, San Francisco, CA 94105
Open Monday - Sunday
High Horse
582 Washington St, San Francisco, CA 94111
Open Monday - Saturday
House of Shields
39 New Montgomery St, San Francisco, CA 94105
Open Monday - Sunday
Louie's Bar
55 Stevenson St, San Francisco, CA 94105
Open Monday - Saturday
Old Ship Saloon
298 Pacific Ave, San Francisco, CA 94111
Open Monday - Sunday
Rye Cocktail Bar
688 Geary St, San Francisco, CA 94102
Open Monday - Sunday
The Sea Star
2289 3rd St, San Francisco, CA 94107
Open Monday - Sunday
On The Waterfront Restaurant
7 The Embarcadero, San Francisco, CA 94111
Open Wednesday - Sunday
Third Rail
628 20th St, San Francisco, CA 94107
Open Tuesday - Sunday
Tunnel Top Lounge and Bar
601 Bush St, San Francisco, CA 94108
Open Monday - Sunday
Victory Hall & Parlor
360 Ritch St, San Francisco, CA 94107
Open Monday - Sunday
California Gold
848 B St, San Rafael, CA 94901
Open Monday - Sunday
Mario & John's
428 E D St Unit B, Petaluma, CA 94952
Open Monday - Sunday
Baggy's By the Lake
288 E 18th St, Oakland, CA 94606
Open Monday - Sunday
The Legionnaire Saloon
2272 Telegraph Ave, Oakland, CA 94612
Open Monday - Sunday
55 - Fifty Five South
55 S 1st St, San Jose, CA 95113
Open Tuesday - Sunday
Ella Dining Room & Bar
1131 K St, Sacramento, CA 95814
Open Monday - Saturday
The Snug
1800 15th St, Sacramento, CA 95811
Open Tuesday - Saturday
Star Lounge
2719 K St, Sacramento, CA 95816
Open Monday - Sunday
Follow

The Old Potrero Rye Trail™